TFAA equips leaders to advance high quality fine arts education for all.
TFAA is an organization dedicated to empowering leaders in the Fine Arts educational community. We provide conferences, workshops, trainings, and resources for Fine Arts administrators. Our goal is to help Fine Arts educational leaders thrive by providing a space where they can grow, collaborate, and support one another. TFAA is committed to…
Advocating
Advocating tirelessly for the advancement of fine arts education, community engagement, and increased access to arts education.
Collaborating
Collaborating as Fine Arts Administrators to provide support, guidance, and professional learning opportunities.
Supporting
Consciously supporting all students, educators, and programs in ways that develop lasting relationships with all stakeholders.
Developing
Developing partnerships that allow for lasting collaborative relationships between arts organizations, school districts, and other stakeholders.
Holding
Holding students and their potential for achievement at the center of all decision-making, instructional support, and planned trainings.
Fine Arts are for Everyone
TFAA provides a powerful platform for Fine Arts leaders.
We provide advocacy, training, and resources to transform schools into vibrant communities of learners and artists.
Fine Arts for All!
TFAA History
In the early 1970s a small group of music supervisors from the Dallas-Forth Worth metroplex met together periodically to share ideas and help each other with mutual related music concerns. This group began to expand and so we moved our meetings to Crystal's Pizza restaurant in Irving and found our meetings becoming more beneficial to each other. The meetings remained informal with no set agenda and no officers; the only constant was that I arranged the site and sent a reminder letter each month to the group. We all looked forward to our monthly meeting and always left the meetings with new ideas and a refreshed sense of purpose in our work.
As the group enlarged in our area and across the state, we felt it would be beneficial to have music administration opportunities specifically targeting our work-related concerns at the TMEA conventions and summer meetings. The first TMAC officers were elected in February, 1983 at the Texas Music Educators Association Convention in San Antonio. The following people were elected as the charter officers of the TMAC organization: President R.J. (Dick) Winters, Music Coordinator for the Plano Independent School District; Vice President Woody Schober, Director of Music, Irving ISD; and Secretary-Treasurer Ken Howard, Music Supervisor, Waco ISD. Following the election of officers, meetings and workshops were scheduled at TMEA and at the summer conventions. These meetings addressed various topics including budget, curriculum, personnel, public relations, planning and organization, etc.
As a music educator who spent 30 years in music administration, I was grateful for the help and assistance I received as a member of TMAC and applaud those now who are continuing to provide this worthwhile organization for the continued advancement of music education in our state.
Woody Schober,
Director of Fine Arts, Retired
Irving ISD, Irving, Texas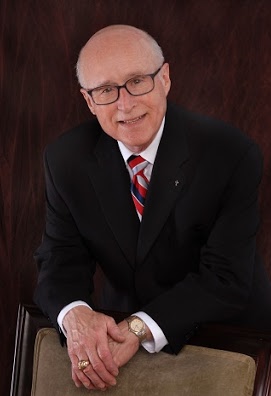 Our goal is to embrace diversity, inclusion, and growth within our Fine Arts community
We know what an incredible opportunity it is to support artist-teachers who are helping students access the powerful benefits of a Fine Arts education. TFAA believes that all students should have opportunities to engage in the Arts and develop their creativity, voice, and confidence. We help Fine Arts education advocates build capacity to deliver on this shared commitment.
People Dedicated to Fine Arts Education
TFAA Area Representatives
Take a look back at where we've been