Texas Fine Arts Administrators is the state-wide, non-profit professional association for and representative of all Fine Arts administrators in Texas.
Our members promote and support Fine Arts education and Fine Arts educators through collaboration, networking, and the sharing of best practices so that every child in Texas is assured of receiving quality instruction in the understanding, appreciation, creation, and performance of the four artistic disciplines.
The TFAA membership help us to:
Participation in professional development to grow your leadership and management skills

Collaboration between Fine Arts administrators, teachers, fine arts organizations, and fine arts vendors

Promotion and advocacy efforts to keep Fine Arts an essential part of every Texas student's education
Equity. Access. Excellence in Fine Arts Education
Membership is open to Fine Arts administrators in any public school, charter school, private school, institution of higher education, or organization that supports the mission of TFAA: to equip leaders to advance high quality fine arts education for all.
Be part of something beautiful
Membership
ARTICLE II — MEMBERSHIP
(from the Texas Fine Arts Administrators's Constitution and Bylaws)
Section 1 — Membership

Membership in this Corporation shall be open to all individuals who are currently serving in any administrative capacity, retired from such an administrative position, or interested in administration related to music education programs at any level. Membership shall be designated as "Active" or "Retired" as appropriate to the employment status of the member.

Section 2 — Annual dues

Membership and registration fees shall be set annually by the Board of Directors as part of the adopted budget. Continued membership is contingent upon being up-to-date on annual membership fees.

Section 3 — Rights of members

Each member in good standing shall be eligible to vote on actions before the full membership, to vote for candidates for the executive board, serve on committees and bring business before the general membership.

Section 4 — Non-voting membership

The non-voting membership categories must be adopted by the Board of Directors and proposed as an amendment to these by-laws to the membership as outlined in Article VI.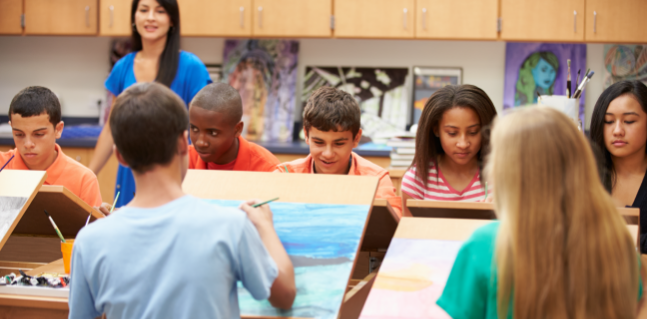 Join TFAA
To join TFAA please complete these three steps:
Sign up for a TFAA website login.
Complete the Membership Form.
Pay dues online using PayPal (or mail invoice with check via mail).
Note: Sponsors should complete the Sponsor Form.
* Membership is not complete until payment is received.